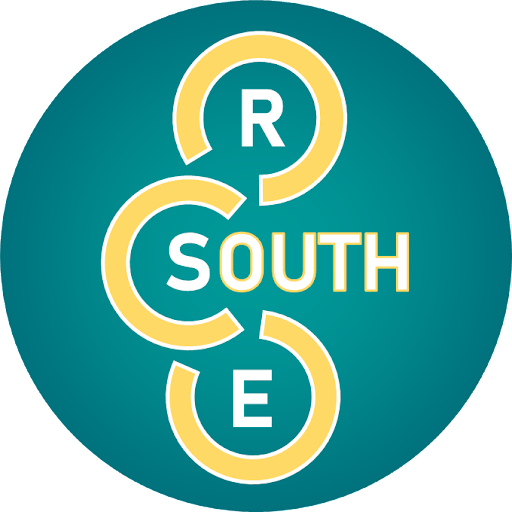 Welcome to RSE South
A new regional Research Software Engineering (RSE) network, RSE South, has been formed in early 2022 to bring RSE groups together to network, collaborate and to share RSE skills and resources.
The network aims to reach institutions located in the South of the UK, focusing on groups outside of the existing London RSE network. A series of workshops, regular meetings and joint online resources are planned to grow a community and foster group relationships. The network is open to and welcomes any new members passionate about software, RSEs or RSE Groups in the south region.
What is RSE South?
RSE South is a new regional network of Research Software Engineering groups in the South of the UK.
Our mission is to bring RSE communities at institutions in the South of the UK together to share RSE skills and resources.
RSE South will run themed events focused on RSE related topics, which will be open to all interested staff and students at the member institutions and give training, networking, collaboration and showcasing opportunities.
Founding Members of RSE South
[email protected] – Research Software Engineering Group based at the University of Reading. The group is undertaking teaching and training initiatives to improve standards in academic computing and research software, as well as providing RSE support for research projects.
Data and Software Engineering Group – Based in Scientific Computing at STFC, the group works with large-scale scientific facilities such as Diamond, ISIS Neutron and Muon Source and the Central Laser Facility, providing software for data management, as well as contributing data and software engineering expertise to other research projects such as the Scottish Covid Response Consortium.
Southampton Research Software Group – The Southampton Research Software Group works with researchers from all disciplines. The group develops software and delivers training in computational research to ensure that researchers have the skills they require.
UK Health Security Agency – Software and analyses underpin a lot of the of work undertaken by UKHSA to protect the nation from health threats. The recently established software community within UKHSA facilitates the networking of individuals and teams to share good practice.
Join us!
The RSE South network is open to any RSE Group in the region and welcoming new members!
Get in touch with us if you would like to join us or for any informal questions and enquiries.
Our website is currently under construction but soon to be available here: https://uk-south.society-rse.org/rse-south/
Contact us at [email protected]